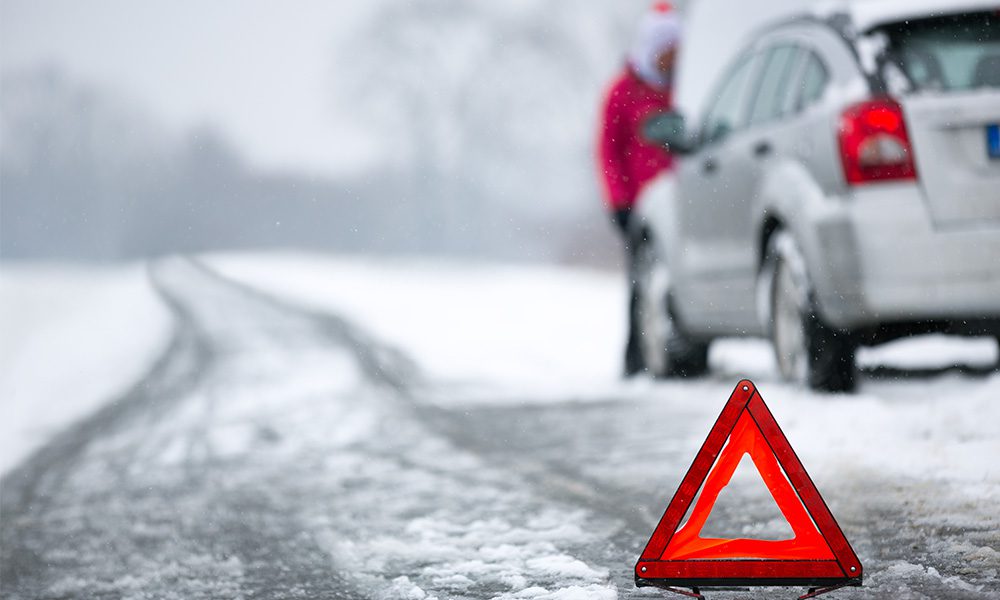 Winter Car Emergency Kit
Emergency Kits for winter are an essential item for your car. With winter temperatures dropping into the teens or even lower and the threat of snow or ice, a kit can be a life saver. First, you should know what your car can or cannot do in hazardous conditions. Secondly, you should always carry your cell phone and keep a charger in the car.
Preparation is the key and there are no excuses for not having one. You could purchase a preassembled kits or put one together yourself. They are not terrible expensive and hopefully you will never need to find out the true value of having it. You should also do a pre-trip check to make sure all is in place before you leave.
Below are a few items that are essential for your emergency roadside kits:
Jumper cables.  Batteries are more likely to fail in the cold weather and these should be in your car all year.
Car fluids. Having an extra quart of oil and a small container of antifreeze is a good idea.
Ice Scraper and a shovel. These come in handy if you get stuck in the snow. A small shovel that folds up could help clean out any snow you may get stuck in. The ice scraper is definitely needed in winter. Maybe even a small bag of sand to improve traction.
Warm blanket. Wool or fleece would be the best for keeping you warm should you become stranded. No need to purchase a new one, re purpose the one you are replacing at home or find one at a thrift store.
Flashlight, batteries and road flares. Flashlights not only give us the ability to see, but others can be signaled. Check the batteries before you leave on your trip.
Food and water for emergencies. Snacks are good to have handy on any trip, make sure to pack a few extra along with several bottles of water. Water is important and dehydration can be hard to notice in the winter time due to the temperature.